All summer we'll be featuring book reviews from kids like you! Every kid who submits a review will get their review published on the Together Book Club blog AND win a free book! Sound good? Great! Click here to get started!
* * *
This review has been brought to you by the coolest fifth grader in  Allegany, NATALIE!

What To Do About Alice
by Barbara Kerley



Genre: Picture Book, Biography
Rating: AMAZING: Stop everything that you're doing and read this book RIGHT NOW!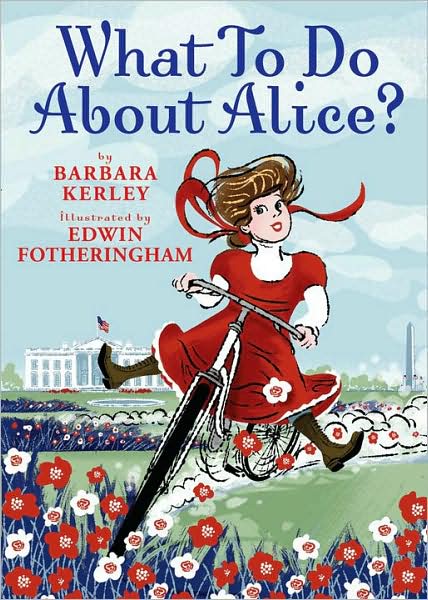 Theodore Roosevelt had a small problem, his daughter Alice. She liked to do very funny stuff and stuff that girls weren't supposed to do back then.
She was born in 1884 and her father became President in 1901. She didn't go to school because she thought school was too prime. When she was a little girl she wore braces on her legs but she didn't want people to feel sorry for her, she just want to have adventures. She got a bicycle when she got her braces off.
She loved adventure and she really like trinkets. She married a congressman but still helped her father.
* * *
Have you read this book? Do you plan to? Share your thoughts in the comments!