All summer we'll be featuring book reviews from kids like you! Every kid who submits a review will get their review published on the Together Book Club blog AND win a free book! Sound good? Great! Click here to get started!
* * *
This review has been brought to you by our super-awesome-amazing friend CHLOE, a 3rd-grader from Akron!
Leo the Snow Leopard
by Juliana Hatkoff, Isabella Hatkoff, and Craig Hatkoff
Genre: Picture Book, Non-fiction, Drama (sad or serious), Adventure
Rating: OKAY: Read this book if you're in the mood, but don't feel bad about skipping it.
The book that I read was Leo the Snow Leopard by Juliana Hatkoff and I chose it because I love snow leopards. It's about a snow leopard without a mom. He has a journey across the world to find a new home. He found a home at the Bronx Zoo.
I liked the book because it was a good story. My favorite part was when Leo bit the person who found him, it was funny! I like Leo because he is cute.
It was a good book and I would recommend it to my friends who are animal lovers. I think people who love animals would like this book. This book did not remind me of other books that I've read.
After you read this book, you can go to the Bronx Zoo and see the Himalayan Highlands exhibit where Leo lived!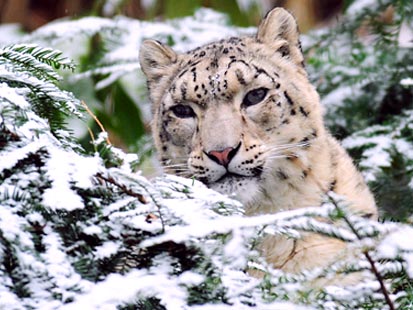 Have you read this book? Do you plan to? Share your thoughts in the comments!